Pilots
The overall aim of PrioritEE is to strengthen the policy making and strategic planning competences of local and regional public authorities in the energy management of public buildings in five Mediterranean countries: Italy, Portugal, Spain, Greece and Croatia.
The capacity building activities will target primarily public authorities and stakeholders that have a role in implementing EE measures.
They will be focused on two main issues:
Knowledge improvement
Active stakeholder engagement.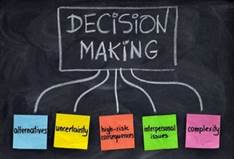 Decision-making: a PrioritEE toolbox will be developed and applied in 5 pilot cases in different cities (regions) across:

Italy,
Portugal,
Spain,
Greece and
Croatia
to prioritize energy efficiency investments in public buildings and support the definition of local EE plans with a focus on the PBs stock.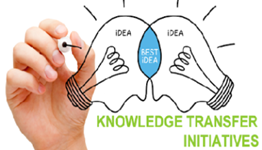 Transfer of knowledge: two types of participatory and practical capacity building activities will be developed using collaborative learning schemes within each country and between the partner local authorities:
"transversal" workshops focusing on strategic long-term issues
"implementation" workshops focusing on concrete implementation of selected EE policies and measures.
Karlovac County (Karlovačka županija), Croatia
The City of Karlovac (HR) aims to have a better understanding and control of the energy bill of MPBs. It aims to create a tool which at its core consists of a large open source DB with information from completed energy audits about all MPBs. Potential soft measures and investment that could be implemented for each building will be the centrepiece of this tool that will be constantly updated with new data to reflect the cost-effectiveness of potential investments.
Training sessions for PB managers will be conducted and monitoring SW could be incorporated to assess the effectiveness of implemented measures. This will be a 2-way process as local authority will test the tool's quality and assist knowledge institutions with its elaboration.
Municipality of Potenza (Comune di Potenza), Italy
The Municipality of Potenza (IT) is facing a substantial budget deficit. A better management and an understanding of the energy costs (in particular in MPB) is a priority in order to reduce the energy bill and improve the municipal financial conditions.
This pilot activity will provide a decision support tool with a fully updated DB with information on the energy behaviour of the MPBs, the effects of selected EE strategies and a prioritization of a wide set of investments. These outcomes will be of outmost importance to support local decision-making and energy planning in coordination with the local SEAP. The Municipality will be enabled to select cost-effective policies and interventions for improving EE and reduce energy costs of MPBs.
Aragon region, Spain
The public Administration of the Aragon region (ES) has a general need for additional knowledge and skills in the field of EE in public buildings due to the lack of staff specialized in energy issues and the significant presence of municipalities with low population densities.
Budgetary restrictions make it impossible contracting out the job to experts on EE. In this case study, public authorities of 3 representative counties of Aragon will be trained to use the decision support tool developed and to elaborate a local plan to improve the EE in the public buildings managed by them. The outputs obtained will be adapted to be used by end-users, without any specific technical training, of any local government in the Aragon region.
Lezíria do Tejo Intermunicipal Community, Portugal
The 11 PT municipalities in the region of influence of CIM LT regarding EE initiatives cover an area of 4275 km2 and are rural communities with small municipal bureaus. The municipalities manage 220 MPB with very diverse function and construction type.
The municipalities aim at getting a robust decision support toolbox to prioritize their EE investments in their varied MPBs portfolio and ensure that they are allocated in the most cost-effective manner.
The municipalities of Almeirim, Alpiarça, Azambuja Benavente, Cartaxo, Chamusca, Coruche, Golegã, Rio Maior, Salvaterra de Magos e Santarém will interact with CIM LT and FCT UNL during the overall project. The project results will be capitalized to other neighboring municipalities.
Region of Western Macedonia, Greece
The Region of Western Macedonia, Northern Greece, is located in the coldest climatic zone of the country (1600-2000 degree days/year). This heating demand makes EE measures in public buildings a high priority action.
A decision support toolbox will be implemented to collect information on current energy consumptions and perform analysis about the improvement of the EE in public buildings. ANKO and the Region of W. Macedonia will be trained in the use of the toolbox and will use it to develop a regional plan for the improvement of EE in public buildings. ANKO, experienced in providing technical support to municipalities within the region, will collaborate with CRES to ensure the transfer of know-how to local authorities.